Windows 7
/
Getting Started
---
Understanding the Startup Process
To diagnose and correct a startup problem, you need to understand what occurs during startup. Figure below provides a high-level overview of the different paths startup can take.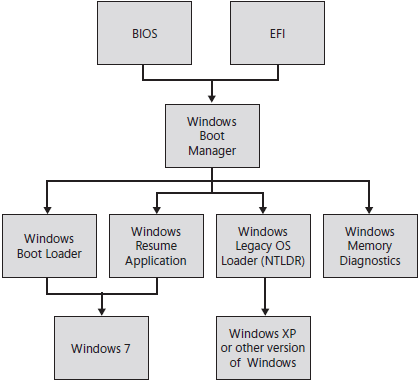 The normal startup sequence for Windows 7 is:
Power-on self test (POST) phase.
Initial startup phase.
Windows Boot Manager phase.
Windows Boot Loader phase.
Kernel loading phase.
Logon phase.
This sequence will vary if the computer is resuming from hibernation or if a non-Windows 7 option is selected during the Windows Boot Manager phase. The following sections describe the phases of a normal startup process in more detail.